Peam Village is located in Puok District, one of the twelve districts in Siem Reap. As the village is located in the Apsara region, no drastic developments are allowed in it.
It takes about 35 to 40 minutes to drive to Peam Village from the town area. The villagers usually earn their livelihoods from construction work.
Sunday School is conducted from 1-3 pm every Sunday and around 100 students attend the Sunday School. As part of our ministry to Peam Village, we distribute food packs to around 70 poor families in Peam 3 times a year. Both programmes are supported by Bay City Church in Sydney, Australia.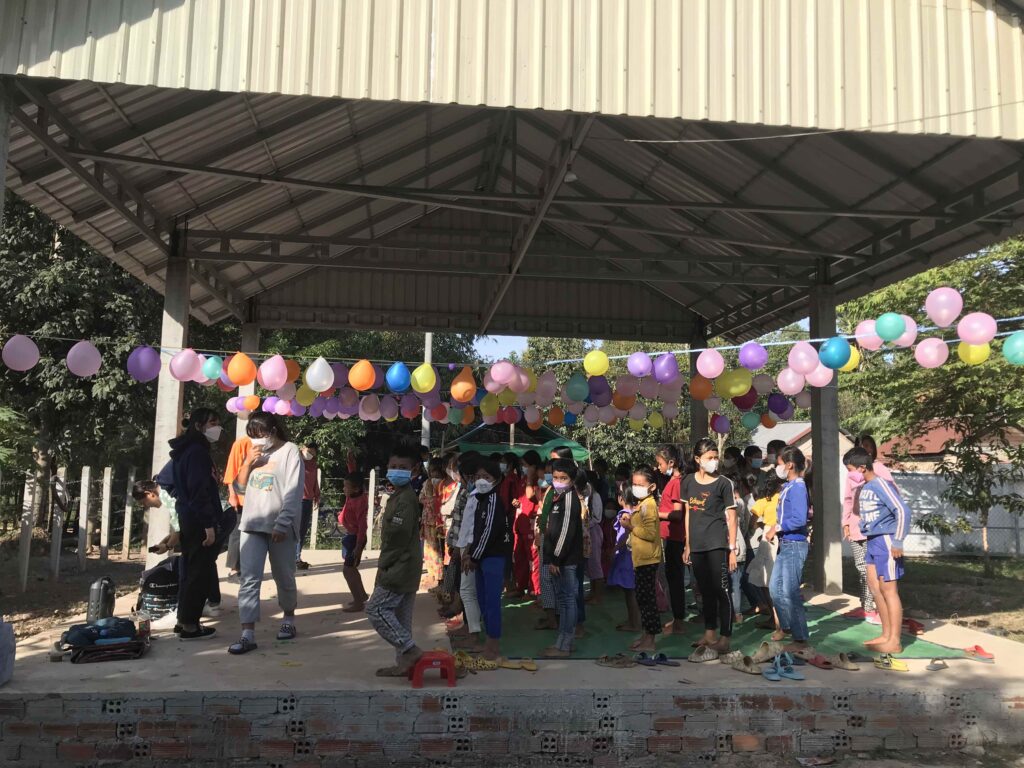 Love-A-Village has set up an English School in the same compound. It is our hope that the children will be open to the gospel and start attending Sunday School. This contributes to our goal of spreading the gospel while serving the needs of the Cambodians through the means of education.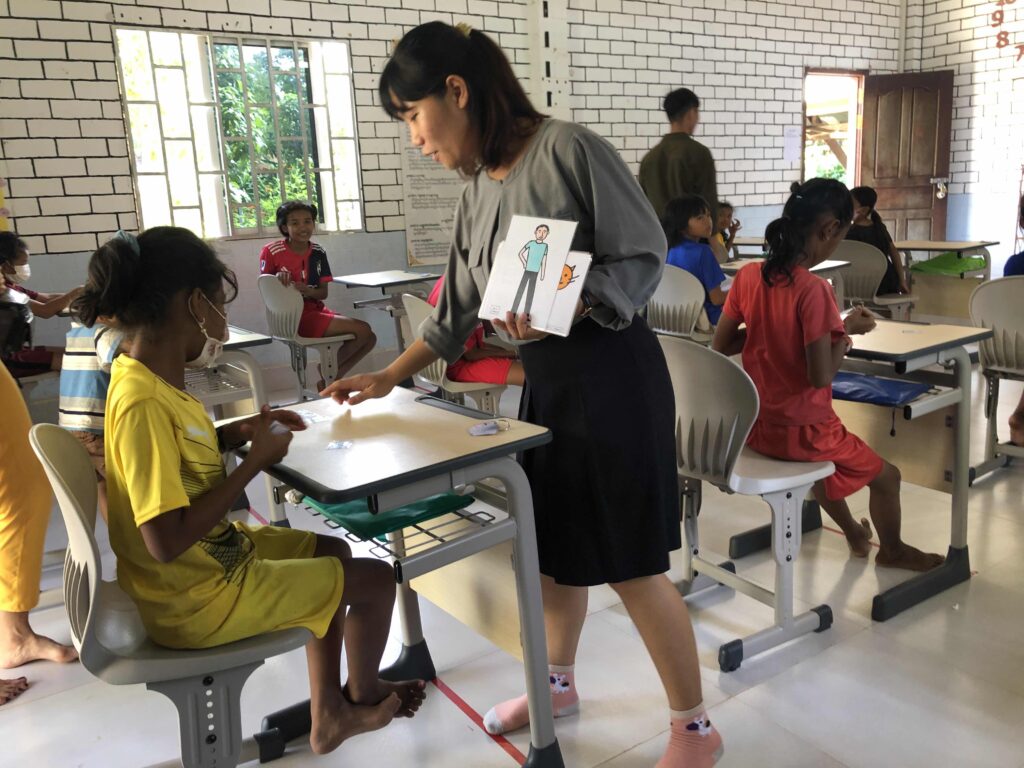 ---
Latest from Peam
August 2023 Updates – Peam Sunday School

By Sreisros So far, our Sunday School has been doing well, but recently, we are short of volunteers as many volunteers are preparing for their grade 12 exam. However, we are happy to see them studying hard. We pray that all of our volunteer teachers will pass the exam in December. We are planning for …

August 2023 Updates – English School

By Sreisros The majority of our students are doing well in their studies. They have tried their best in class and at home, and they have progressed a lot. I can say this because on the first day of school in 2022, they knew none of the English alphabet, yet now they can read English …

2023 July Updates

Dear Supporters, I hope you and your family are doing well. My family and I are also doing fine. We gather together to pray for the sick, ministries, supporters, families, and churches. We thank God for always watching over us and giving us his grace. As we wait for His coming, we will do our …