Updates from Sreisros
Dear Supporters
I trust you and your family are doing well. It is wonderful to share with you what God is doing in Cambodia. Thank you so much for coming alongside your support in the ministry. I hope that my letters encourage you when you hear how God has grown the ministry and how lives are being changed. I am thankful for how God has blessed the English School and the Sunday School, and my family too. We are doing well, especially my sister who just got engaged to a good Christian man last week.
English School
Our school is very useful to the Peam community, and it is recognized by villagers, the village chief, and the commune chief. I believe we are slowly, but surely, building loving and strong people for God's kingdom. As the Bible says "let us not become weary in doing good, for at the proper time we will reap a harvest if we do not give up."
Updates for this month:
Student Report Book to be approved by the board before printing
Discussion on tracking of homework is still ongoing
Written exam papers for all grades have been completed and awaiting approval from the board
Trainee teacher to teach in grade 3 next month
School break of 3 weeks for Khmer New Year in April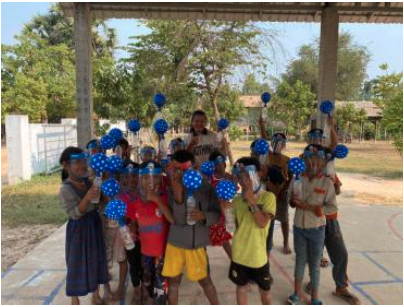 Peam Sunday School
God is always with us – day by day, week by week. The seeds of God's word are planted in people's hearts, and eventually, these seeds will bear fruit, and I can't wait to see the results of all the hard work everyone puts in. We have started collecting offerings again so children and youths can learn about giving to God. On one of the Sundays, we invited a child from the Sunday School to pray for everyone.
The youths are using a discipleship book with bible verses for their bible study. For the past few weeks, they are learning about the person of Jesus Christ (Jesus as God, and Jesus as human). After lessons, we pray and worship together.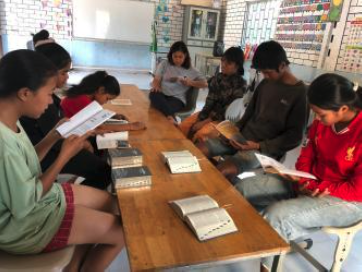 A food pack distribution was carried out in Peam, with food packs going to 70 families. My mother shared the gospel and invited everyone to pray and repeat after her. My mother then went around and invited people to go to Kok Thmey Church, which is nearby. I hope to see some of them open up their hearts and go to church.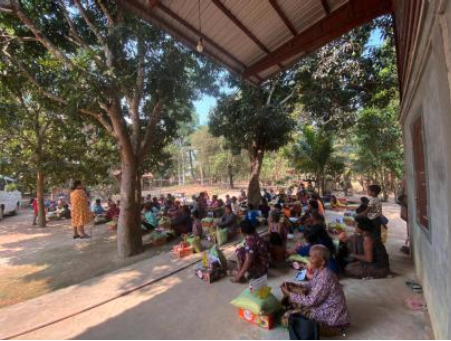 Kok Thmey Sunday School
Kok Thmey Sunday School has been doing well so far. Most children like doing crafts after lessons. There are two services in Kok Thmey Church – one for children and one for adults. I'm thankful that the needed repair works in the church have been completed. Everyone feels good to come to church to attend the service. I hope there will be more people coming to God.
Food pack distribution was also carried out in Kok Thmey. The program and the sharing went well. We are waiting to see who will come to church after this distribution. Please pray for us!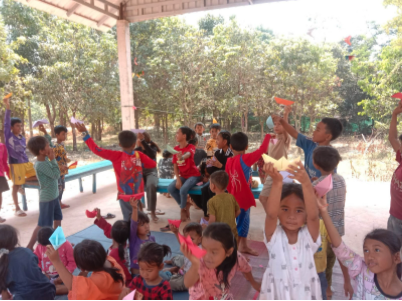 Thanksgiving for:
God's protection when travelling to school
Having wonderful teamwork
Teacher Dalen completing her 3-month probation
God's provision in repair works in the church
Some English School students who prayed to God
Prayer Request:
Wisdom and strength
Building permission
Financial support for Pastor Bunnath at Kok Thmey Church.
Sreisros