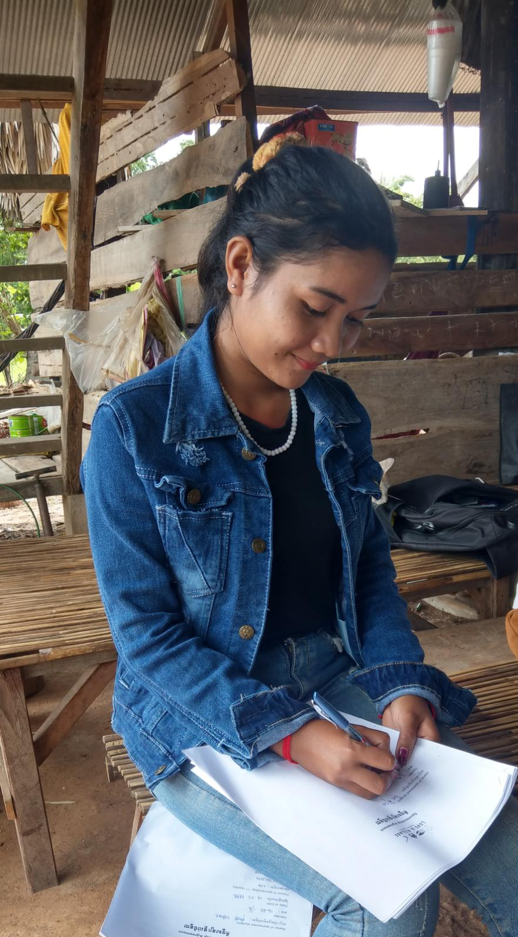 A few of our Love-A-Village core team members first met Sithorn about 2 years ago. At that time, she was in Grade 10 and teaching basic English classes at PCEF. In the morning, Sithorn went to school, and after school, she made her way to PCEF to teach the young children English. Her work at PCEF was a part-time job she really needed to help pay her daily expenses. At one point in time when things at home were not going well, Sithorn even had to make PCEF her home.
Sithorn will be in Grade 12 this October. She needs to teach at PCEF to earn money, but she's been finding it difficult to teach part-time at PCEF as she's got extra classes in the afternoon to attend. Not attending these extra afternoon classes will result in Sithorn falling behind in her studies.
Love-A-Village will offer Sithorn a scholarship to enable her to concentrate fully on her studies in her final year of high school. In our interactions with Sithorn, we see a diligent and intelligent youngster who is very eager to learn.
Sithorn will be attending the weekly bible classes held by Om Chomrern at Om Han and Om E's house. We pray that she will be able to learn about God and eventually believe in Jesus as her saviour.
Please pray alongside us for our very first scholarship student!