Named after the fig tree, Lovea Village is located within Prasat Bakong District in Siem Reap Province. The village is steeped in tradition and most villagers never leave it, preferring to follow in the footsteps of their parents and subsist on farming rice as a livelihood. Due to insufficient rainfall, only one harvest can be made at the end of every year.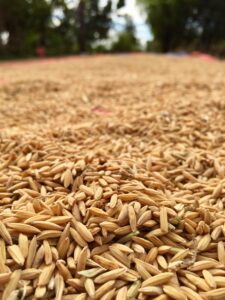 Home to about 300 families, its youthful population of 1500 comprises 425 children aged between 4 and 12 who study at Lovea Primary School. The school is staffed by 12 teachers, a vice-principal, Ms Tora and a principal, Mr Vana.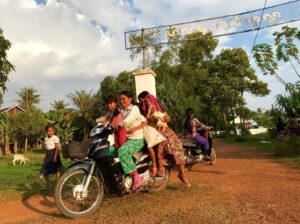 In our collaborations with Lovea Primary School and New Living Hope Centre, we are:
Engaging Christian Cambodians to conduct classes for teachers and students

Creating opportunities for teachers to learn different skills (for e.g. English, event-organising)

Providing 

scholarships for deserving teachers & students
We also support and strengthen the faith of the Christian believers residing in Lovea Village – Sister Han and her family, through collaboration with New Living Hope Centre, a local church in Siem Reap, by having weekly bible study lessons for them.